-30%

Zoom the image with mouse
Sona Skin Care Belly Button Oil for Skin Care
Use Coupen Code FIRSTORDER10 for Additional 25% Discount
A combination of natural essential oil for skin care without any side effect.
Country of Origin: India
Reduces puffiness and under eye circles
Improve complexion and skin tone
Hydrate dry skin
Improve acne
Help reverse sun damage
Reduces the appearance of scars
Reduces the appearance of stretch mark
Reduce hyperpigmentation
It protect and hydrates the skin
Help to combat aging
Rinse or clean out your belly button and let it dry
Lie down comfortable on the bed or couch
Put a 3 to 4 drops of oil into your belly button and let it absorb into your skin by massaging it in a circular clockwise motion for beneficial result
In morning do not forget to clean the belly button
Do not use this method if you are pregnant or lacting mother
Before using please do a patch test for any allergic reactions
About this Product
Sona Skin Care  Belly Button oil is a perfect combination of natural essential oil. Scientifically the method of oiling the belly button is called "Pechoti Method" According to Ayurveda absorbing essential oils and scents through belly button . Just below the surface of your belly button lies an extensive network of facial tissue and nerves that link directly to the brain and your whole body. By oiling your belly button you stimulate tissues, nerves and muscles in the   entire body to bring in fresh blood and oxygen. This will help to keep your skin hydrate and shining. In modern time due to stress, fast food, unhealthy life style and toxins make our small intestine stiff and unable to perform efficiently which slow down the natural process of digestion and piles up toxins inside which causes various skin problems which effect the quality and appearance of our skin. By oiling our belly button with Sona Skincare belly button oil our small intestine properly digest the food and absorb the nutrients like minerals, vitamins etc which rejuvenate and nourish our skin
Key Ingredients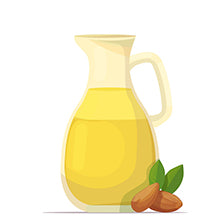 Almond Oil
Almond oil have Vitamin A which has ability to stimulate the production of new skin cells and smooth fine lines. Vitamin E in the Almond oil has antioxidant that may prevent cell damage and help reduce UV damage to the skin. Omega -3 fatty acid of almond oil may help in premature aging and safe guard against sun damage. The Zinc in Almond oil help in healing of facial scars and acne.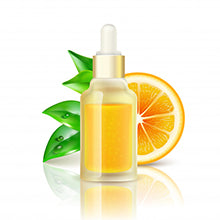 Lemon Oil
Lemon oil has two properties Astringent and Antimicrobial for the skin. Astringent are also known for getting rid of dead skin cells that clog pores and antimicrobial reduces inflammation and P.acnes the bacteria that causes inflammatory acne. Lemon oil reduce hyperpigmentation.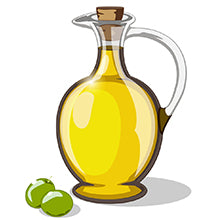 Olive Oil
The Olive oil is high in Vitamin A & E but also D & K which protect and hydrates even the most sensitive skin. It also helps to repair damaged skin tissues. The high concentration of Vitamins and Minerals and it content in natural fatty acid help you revitalize skin giving it soften, shine and tonicity.
best in the market
This natural oil from Skin care is really amazing. it's Effective, reduces tan, removes dark circles, brightens up the skin..
good quality product
easy to use only once in night now my face is more glowing and shining . I like sona skin care belly button oil .