-30%

Zoom the image with mouse
Sona Sonzyme Belly Button Oil for Healthy Digestion
A combination of natural essential oil for Healthy Digestion without any side effect.
Country of Origin: India
Increase immunity by better absorption of nutrients
Promote the growth of white blood cells
Relief from constipation
Reduce the Acidity and heart burn
Reduce Gastric problem
Improve the Gut Health
Improve metabolism of the body
Proper digestion of the food
Rinse or clean out your belly button and let it dry
Lie down comfortable on the bed or couch
Put a 3 to 4 drops of oil into your belly button and let it absorb into your skin by massaging it in a circular clockwise motion for beneficial result
In morning do not forget to clean the belly button
Do not use this method if you are pregnant or lacting mother
Before using please do a patch test for any allergic reactions
About this Product

Sona Sonzyme Belly Button oil is a perfect combination of natural essential oil. Scientifically the method of oiling the belly button is called "Pechoti Method" According to Ayurveda absorbing essential oils and scents through the belly button which sits right on the top of the small intestine which is responsible for food breakdown and nutrient absorption. A healthy small intestine is soft and supple but unfortunately daily factors such as stress, fast food , unhealthy life style and toxins make our small intestine stiff and unable to perform as efficiently which slow down  the natural  process of digestion and piles up toxins inside that we don't need. This causes a deluge of digestive problems such as irritable bowl syndrome, constipation, diarrhoea or digestive pain. By stimulating the small intestine by oiling the belly button with Sona Sonzyme belly button oil activates sensory neurons there that respond to stretch and movement the message is then send to the brain via super highway call the Vagus Nerve and the brain in turn send order back to the small intestine to start moving. The momentum created by oiling belly button allows key nutrients to be  absorbed by the small intestine into blood stream for a well-nourished body, through this process food is also broken down will enough for the large intestine eliminate waste for excellent bowl movement.
Key Ingredients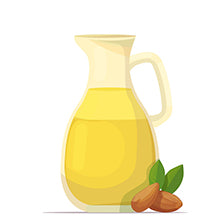 Almond Oil
Almond oil boosting digestion and strengthening the nervous system, it promtes healthy bacteria in gut which can help you digest your food and even fight off illness. It can keep your gastrointestinal tract moving and prevent constipation, Increase the immunity of the body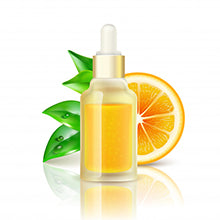 Lemon Oil
Lemon oil improves digestion and upset stomach it will help to reduce acidity and heartburn. It improve immunity. It stimulating the production of the white blood cells, it improve circulation of the blood in your body, it contains number of strong antioxidant that can improve digestion and simultaneously reduce inflammation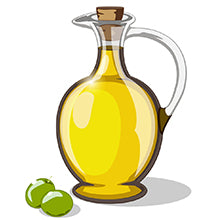 Olive Oil
The dfats in olive oil can help smooth the inside of the bowl making it easier for stool to pass. Olive oil is composed of healthy fats such as monounsatured and polyunsatured fatty acids. It benefits the transit in our intestines by helping our body to stimulate the digestive process, it promote the absorption of nutrients, reduce gastric acidity and increase the metabolism of the body.